C7EVEN are your government marketing experts providing communications support, public relations management and marketing solutions!
WE ARE SPECIALIST
GOVERNMENT MARKETERS
C7EVEN has a strong track record of achieving outcomes and delivering results for our Government clients.
C7EVEN not only works with a wide range of government clients, but some of our team also come from local, State and Federal government backgrounds. 
These skills and experience ensure we can navigate the intricacies and challenges of working in Government environments and provide the best possible solution to your needs.
No matter where your audience,
we use our genuine know-how
to elevate opportunities for brands.


We captivate rural, regional




and remote audiences.
Community Strategic Plan Consultation & Development
We have extensive experience in the development of corporate and community strategic plans that are representative of the community view, through informed and thorough community engagement and consultation.
Corporate Comms, PR and Media Relations
We provide specialist expertise in creating and delivering successful corporate strategic Public Relations, media relations and communications for our government clients.
We are not only professional members but award-winning recognised consultants with the Public Relations Institute of Australia (PRIA).
Community & Stakeholder Engagement
Our experience working with Council and government departments across NSW, VIC and QLD has resulted in a deep understanding of government protocols. We have proven experience of the IP&R Framework and requirements for Local Councils to engage with their communities.
C7EVEN are accredited iAP2 practitioners ensuring best practice engagement and consultation.
Digital Marketing & Social Media Management
We work hard to ensure that our clients are inspired by our curiosity and enthusiasm. Our strategies are built on solid research, carefully crafted messages, and integrated across numerous platforms to ensure they reach the right people at the right time. Through search, social and programmatic digital marketing ourcampaigns are certain to engage with key target audiences.
Branding, Graphic Design and Content Creation
We create captivating communications that are on brand, on message, engaging, and in line with corporate branding directives.
We can also provide content capture solutions both on site or in our studio including professional videography and photography.
Destination & Events Marketing Campaigns
We have a solid understanding of destination management and marketing and the importance of collaboration with local tourism networks and state tourism bodies such as Destination NSW.
Additionally, our team members have prior experience working in destination and local government marketing divisions.
Our shoe fits the foot that wears it.
Our team is a skilled group of marketing and communications professionals who have worked not only in government environments but also in some of Australia's top agencies.
As a PRIA award-winning integrated marketing and communications agency with offices in Sydney, Tamworth and Cairns, plus a network of rural and regionally based team members across the country, there's no better partner for your next project.
Real Results – Case Study
Tablelands Regional Council – 'Touch the top'
Destination Marketing Campaign
Located in Tropical North Queensland, the Atherton Tablelands area offers immersive nature and adventure-based experiences for visitors with dramatic mountain ranges, untouched rainforests and breathtaking waterfalls.
In order to create greater awareness and propensity to visit in key target markets, there is a need to focus marketing on tailored offerings under defined experience pillars, which will resonate with key audiences.
Services Delivered
Stakeholder Engagement
Strategy Development
Destination Research
PR & Communications
Social Media Management
Marketing and Advertising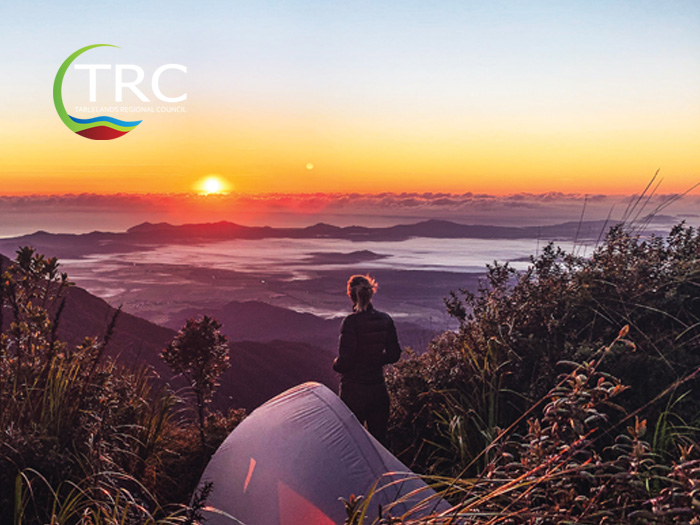 Get in touch to see how we can partner with your Council or Government department.
Our expert team will be in touch to discuss your needs.
Some of our latest Government projects