Branding and design to visually inspire.
Expertise | Branding and Design
C7EVEN 

creative team provides exceptional branding and design creative execution to ensure your product or service stands out and resonates with your audience.
At C7EVEN, we believe passionately in the power of brands. And our team of talented brand architects will do everything in their power to turn your branding and design into an iconic and instantly recognisable part of the Australian landscape.
A big part of this is designing and creating a look and feel that you are happy with and that engages with your target audience.
Understanding a brand for most people typically begins with visual design, a logo, look or feel that translates what you are trying to communicate to your target market. The C7EVEN team has years of industry experience guiding visual journeys for brands, from logo and brand ideation to brand guidelines and associated resources. Our team understands what visually connects a target audience to a brand and can deliver results that drive engagement.
Our experience in branding and design includes:
Logo and brand guidelines
Corporate and stationary
Brochures, annual reports
Advertising
Our specialist international branding team can also advise on the best ways to execute brand campaigns in key Asian and North American markets.
Talk to our team today and see how we can bring your business to life visually.
BRP – Dantia Branding & Design
Dantia – Lake Macquarie Economic Development Company. The required a solution to better reflect the Dantia vision and connect their coworking and make space brand, Dashworks, with their identity through a rebrand.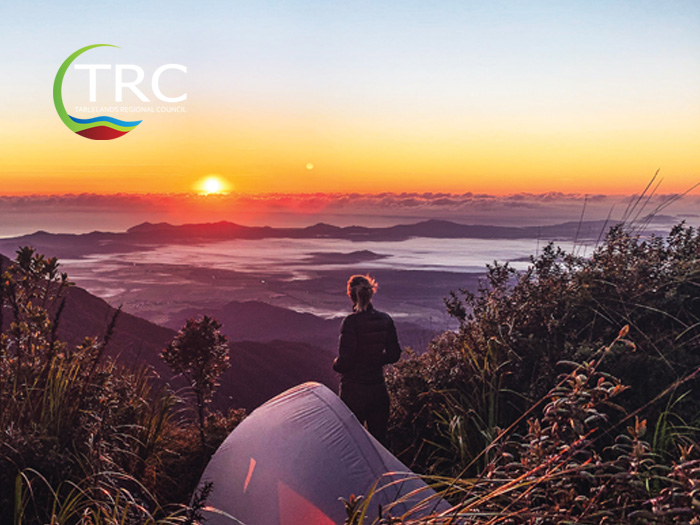 Our Clients
|

What they say 
Kuhn Farm Machinery
C7EVEN is a marketing agency that we have worked with for the last few years, and they have been of great assistance, especially with the new media that we have to advertise through. You can't put on a successful event like the KUHN Expo without making sure you've got the right people to manage and communicate the value of the event, and we couldn't do it without C7EVEN. They are dedicated to the farming industry, and I can only recommend C7EVEN for anyone who would like to have assistance with their communication.
Bruno Fetiveau, Managing Director – KUHN Australia
Virbac Australia
We have been working with C7EVEN at Virbac for several years now and I am continually impressed by the quality of their work.  Finding a full-service communications agency that really understands the agricultural market is hard enough as it is. But finding an agency that produces exceptional creative ideas that communicate your product's value proposition in the ag space is near impossible.  We have found that agency in C7EVEN and are so proud of what they have delivered for us for Tridectin and across our other brands as well.
Terrance Loughlin, Brand Manager for Tridectin - Virbac Australia 
Performance Feeds
The team at C7EVEN have a genuine passion for agriculture. Their knowledge of livestock and nutrition paired with their expertise in marketing and communications has helped Performance Feeds to use the power of media relations to connect more efficiently with our customers and livestock producers. From strategic thinking through to executing unique and creative campaigns, designing creative assets and day-to-day assistance, C7EVEN have supported Performance Feeds with passion and professionalism to not only get the job done, but to help us get the results we want.
Peter Cush, National Sales Manager - Performance Feeds 
ENGIE
C7EVEN has been instrumental in their assistance on guidance in relation to project transparency for the Hills of Gold Wind Farm Project. Their timely response in relation to media requests and objector concerns has meant that this project has been provided with more credibility since their inception.
I would not hesitate to recommend C7EVEN as an asset to a project development team in the renewable energy space that requires guidance and support to meet community consultation expectations. They have exceeded in our expectations in relation to support and facilitation of new ideas and engagement for the project
Meredith Anderson, Development Manager, Asset Development - ENGIE 
TAMWORTH COUNTRY MUSIC FESTIVAL
C7EVEN Communications go above and beyond. The whole team is amazing and it's reassuring for everyone involved when they are at the helm. Everyone who has contact with C7EVEN has nothing but positive feedback. Their effervescence is contagious, and they constantly exude both professionalism and energy, even in the most demanding of situations. I cannot recommend C7EVEN enough.
BARRY HARLEY, TAMWORTH COUNTRY MUSIC FESTIVAL MANAGER 
TILT RENEWABLES
Tilt Renewables contracted C7EVEN to deliver face-to-face consultation on the Liverpool Range Wind Farm project, proposed modifications to the approved project. C7EVEN were able to take information on a complex project and feel comfortable having discussions with communities to ensure their feedback and concerns were heard and responded to. We developed a solid working relationship with the team and felt comfortable that despite the limitations on travel during COVID-19, they could represent our business on an SSD priority project
MARTIN HOLBERTON, COMMUNITY & STAKEHOLDER ADVISOR, TILT RENEWABLES
REGIONAL ARTS NSW
Regional Arts NSW has been working with C7EVEN since mid-2019. They have been managing our communications program including social media, collating our eDM newsletters, updating our website and leading on promoting our events and professional development opportunities.
C7EVEN always operate as marketing professionals who understand their sector. They offer a supportive environment and have worked with our organisation to understand our core business in arts and culture and to reflect it in the work they have done for us.
DR TRACEY CALLINAN, CEO - REGIONAL ARTS NSW
Have a project you'd like to discuss? Simply fill in the form below and one of our team members will be in touch. If you have something more urgent then call us on 1300 C7EVEN.