CLIENT
Tablelands Regional Council
SERVICES DELIVERED
Stakeholder Engagement
Strategy Development
Destination Research
PR & Communications
Social Media Management
Marketing and Advertising
THE OPPORTUNITY
Located in Far North Queensland, the Atherton Tablelands offers immersive nature and adventure-based experiences for visitors with dramatic mountain ranges, untouched rainforests and breathtaking waterfalls.
C7EVEN have partnered with Tablelands Regional Council to deliver a 3 year Destination Marketing Plan. C7EVEN was tasked with creating a destination marketing strategy and deployment of the destination marketing for the region.
In order to create greater awareness and propensity to visit in key target markets, the strategy focussed marketing on tailored offerings under defined experience pillars (nature and adventure), which in its first year exceeded market expectations and resonated with key audiences.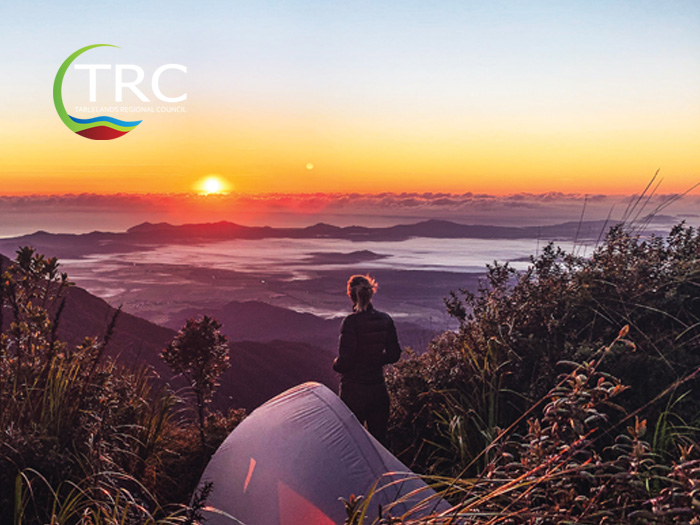 CAMPAIGN HIGHLIGHT
A total conversion rate for the campaign over 28% for all digital activity blew away the benchmark and indicated a strong resonance to a longer visitation with our target audience. 
The content showcased the various facets of the area, highlighting the natural picturesque sites and adventure opportunities. Our strategy spoke to target audiences through a range of channels and tools including:
Driving advertising activities to a dedicated destination landing page that showcases the region and activities on offer and feature a digital brochure for the audience to download and gain more insight to the region.
Capturing people's interest through display advertising, showcasing the beautiful nature of the area in the campaign images.
Social media campaign using a combination of paid and organic social content.
Search Engine Marketing that leverages a persons intent when searching. Harnessing the powerful tools available digital activity was focussed heavily on a person level of interest with intent to visit the region, promoting further advertising and engagement with the audience.
The campaign led by C7EVEN achieved exceptional results to date including:
Unprecedented performance on the Facebook ad with a 31.02% conversion rate – compared to the industry average of 9.21%
Over 716,200 Impressions
More than 9,600 Clicks
28.21% Conversion Rate
1.35% Click Through Rate
Have a project you'd like to discuss? Simply fill in the form below and one of our team members will be in touch. If you have something more urgent then call us on 1300 C7EVEN.